David Scott Bruce
Faces Gallery
I love to paint faces. Not portraits. Faces. I love to paint emotion and nothing describes emotion like a face. I play with emotion and experiment with different emotions and challenge myself to express something new and wild.
My most successful face series are of buddha images. These depart from my wildest faces most significantly. I think they reflect my desire to go deeper rather than just farther. They represent my maturity and growing comfort with subtlety and my continued effort to express more than just what is on the surface but just more quietly.
Of course, however, I must start off with the most beautiful and powerful painting I have ever painted, "Face Inside". This is a magical expression of my inner guide, my mentor, master and menace, who showed himself to me one day in this painting...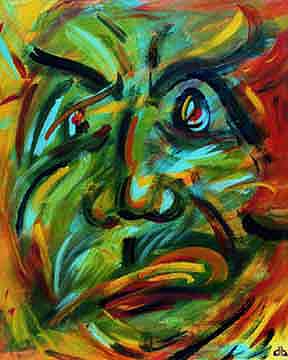 "Face Inside" 2000 12x16" Acrylic on Canvas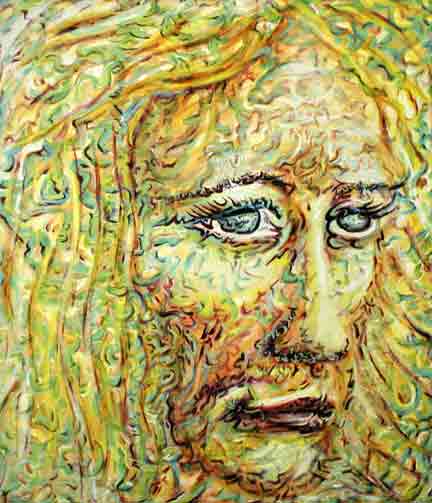 "Guidance" 2004 36x32" Acrylic on Canvas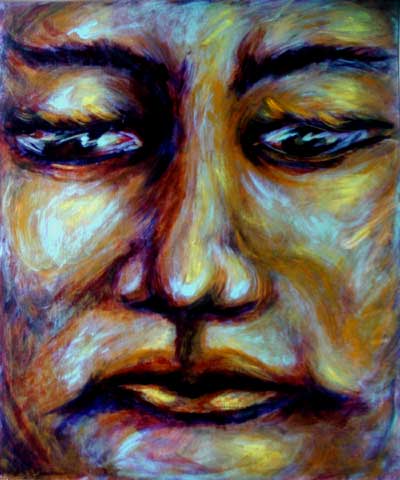 "Intimate" 2003 36x48" Acrylic on Canvas

"Shadow of Him" 2003 12x16" Acrylic on Canvas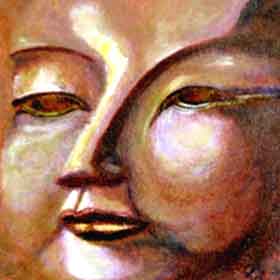 "Evening Buddha" 2002 5"x5" Acrylic on Film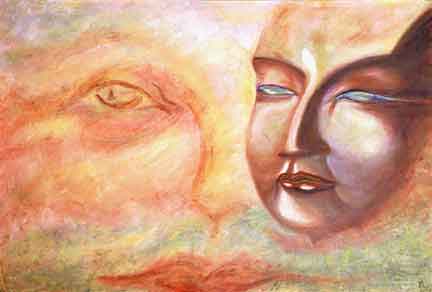 "Buddha Landscape #3" 2002 36x24" Acrylic on Canvas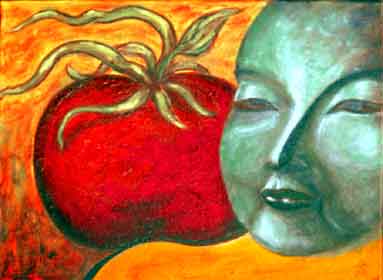 Kitchen Buddha #2 2002 12x18" Acrylic on Canvas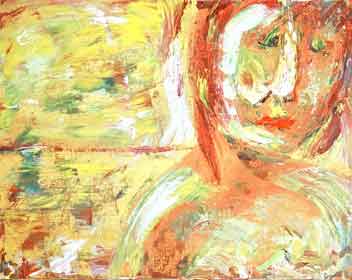 "Abstract Portrait" 2002 12x18" Oil on Canvas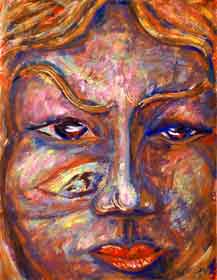 "Shared Eyes" 2002 12x18" Guache on Paper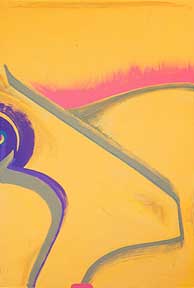 "Dada Face" 1990 24x36 acrylic on canvas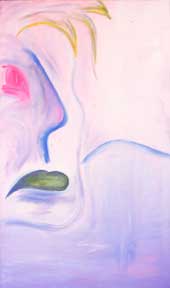 "Glam" 1987 36x54" oil on canvas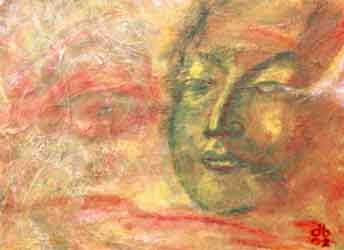 "Buddha Landscape" 2002 6x4" Acrylic on Canvas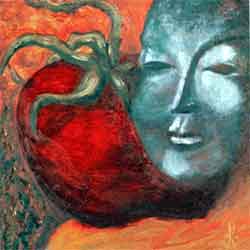 "Kitchen Buddha" 2002 5x5" Acrylic on Film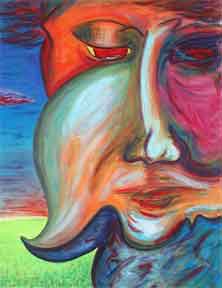 "Warrior Sunrise" 2001 9x12" guache on Paper